| Br | Ba | MONEY CLIP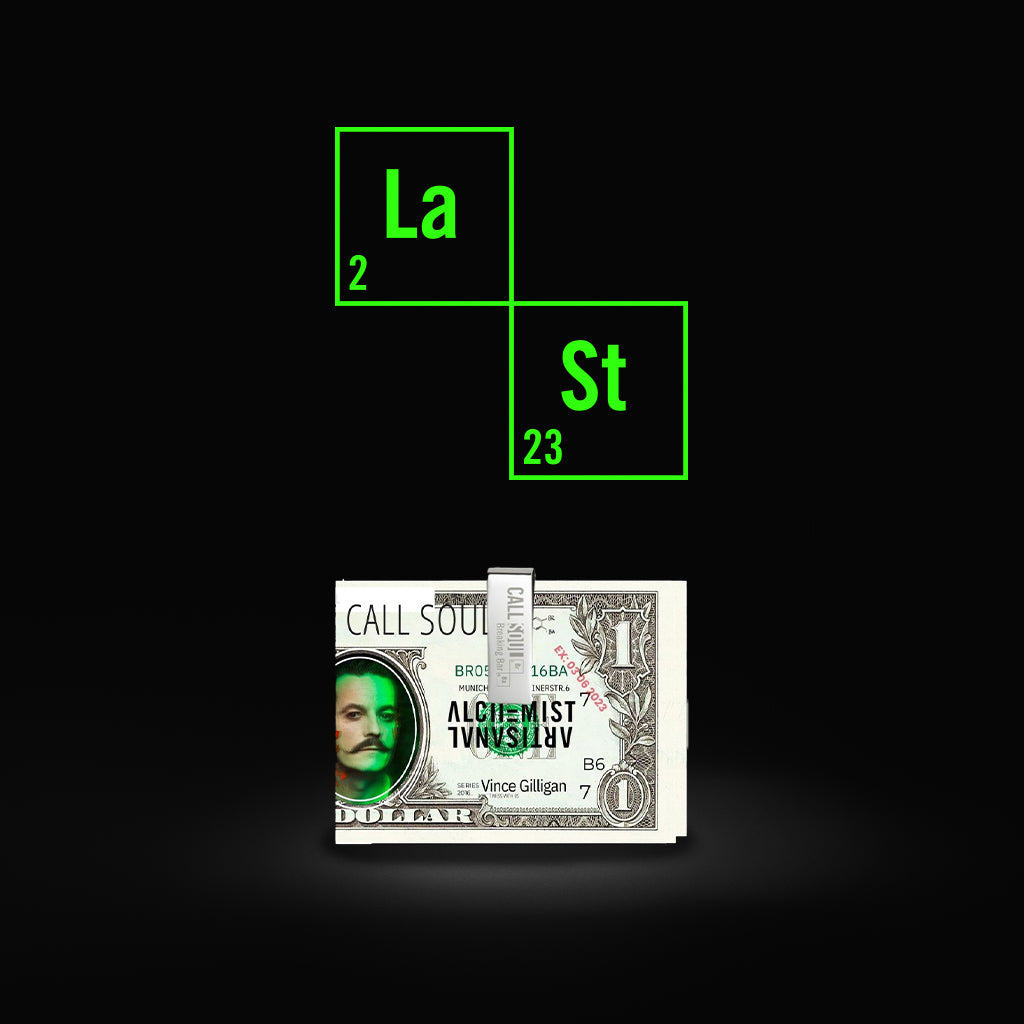 Sleek and stylish money clip including a CallSoul dollar note - the perfect accessory for those who want to keep their cash and cards stylish and organized without the bulk of a traditional wallet.
Our money clip securely holds your bills and cards in place, making it easy to use and perfect for everyday carry.
What makes our money clip unique is the dollar note. With the dollar note, you can get a free shot at our CallSoul - Breaking Bar.
Your order date is stamped on the dollar. The voucher is valid for one month after the date stamped on it.
Order yours today and experience the convenience and elegance of our money clip.