ARTISANAL ALCHEMIST CHARDONNAY 21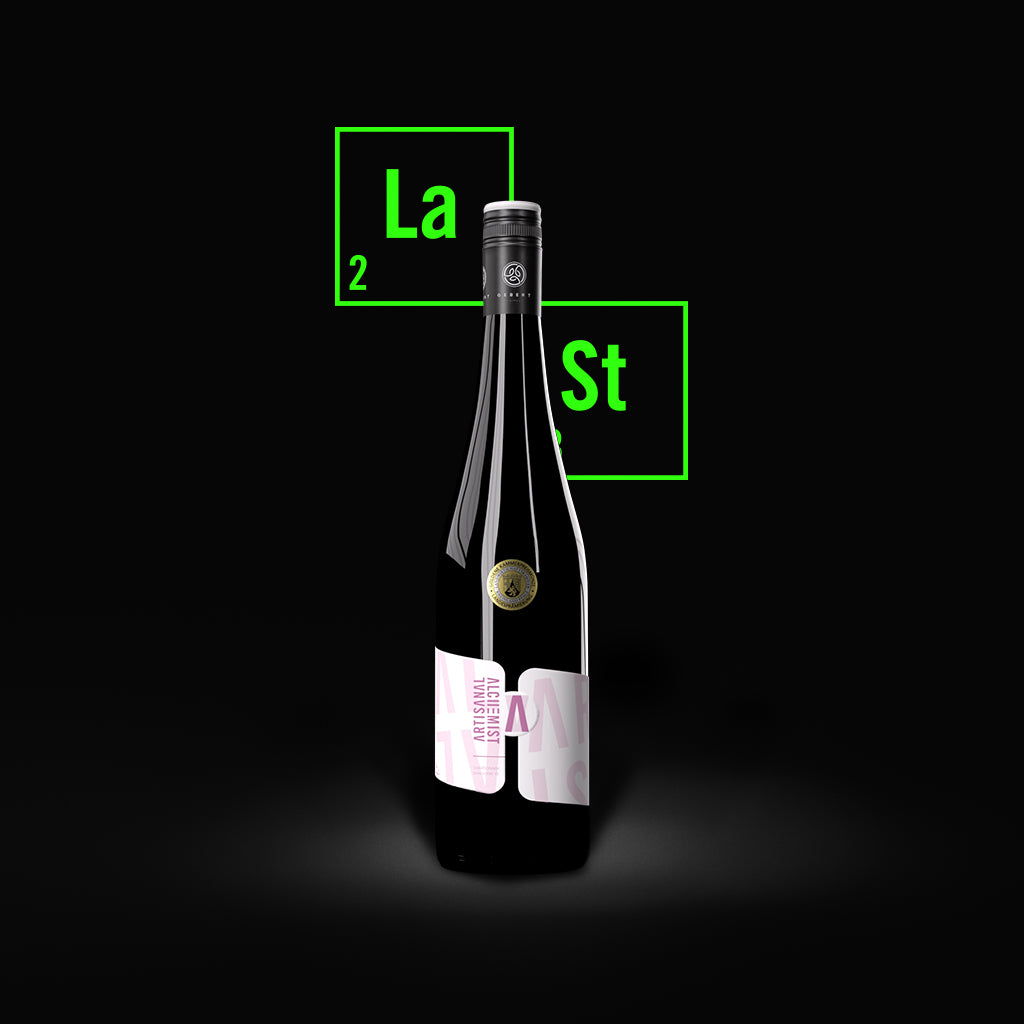 ARTISANAL ALCHEMIST CHARDONNAY 21
Award Winning White Wine
Indulge in the enchantment of our Artisanal Alchemist Chardonnay 21, an exceptional wine that strikes the ideal balance between fruity sweetness and aromatic and inspiring flavors. Made with care and craftsmanship, this artisanal wine is the perfect choice for anyone seeking a high-quality Chardonnay white wine.
Our Chardonnay grapes are cultivated in the ideal conditions of the south-facing plot of the Gumbsheimer Schloßholle, which consists of loose black earth and calcareous clay marl. This location offers the ideal terroir for producing aromatic, full-bodied wines with a distinct fruity flavor profile. This year's wine is fruitier and softer than previous vintages due to the cool 2021 harvest, creating a unique flavor experience.
Our semi-sweet white wine contains 12% alcohol and 7.4g/l of acid, providing the ideal balance of sweetness and acidity. The 12.9 g/l of residual sugar adds a touch of sweetness without being overpowering. In addition, our Artisanal Alchemist Chardonnay 21 is vegan and contains sulfites, making it an ideal option for those with dietary restrictions.
This wine has won the prestigious "Excellent Choice - White Wine of the Year" award, which is a testament to its superb quality and distinctive flavor profile. This one-time bottling is strictly limited to 920 bottles and is a must-have for anyone who appreciates artisanal wine.
Our award-winning Artisanal Alchemist Chardonnay 21 will elevate your wine-drinking experience. The exceptional flavor of our Chardonnay white wine can be experienced by ordering a bottle now.



750 mL | 12,0% Vol | €24,00 EUR/L