ARTISANAL ALCHEMIST CHATEAU PEYLABY 2021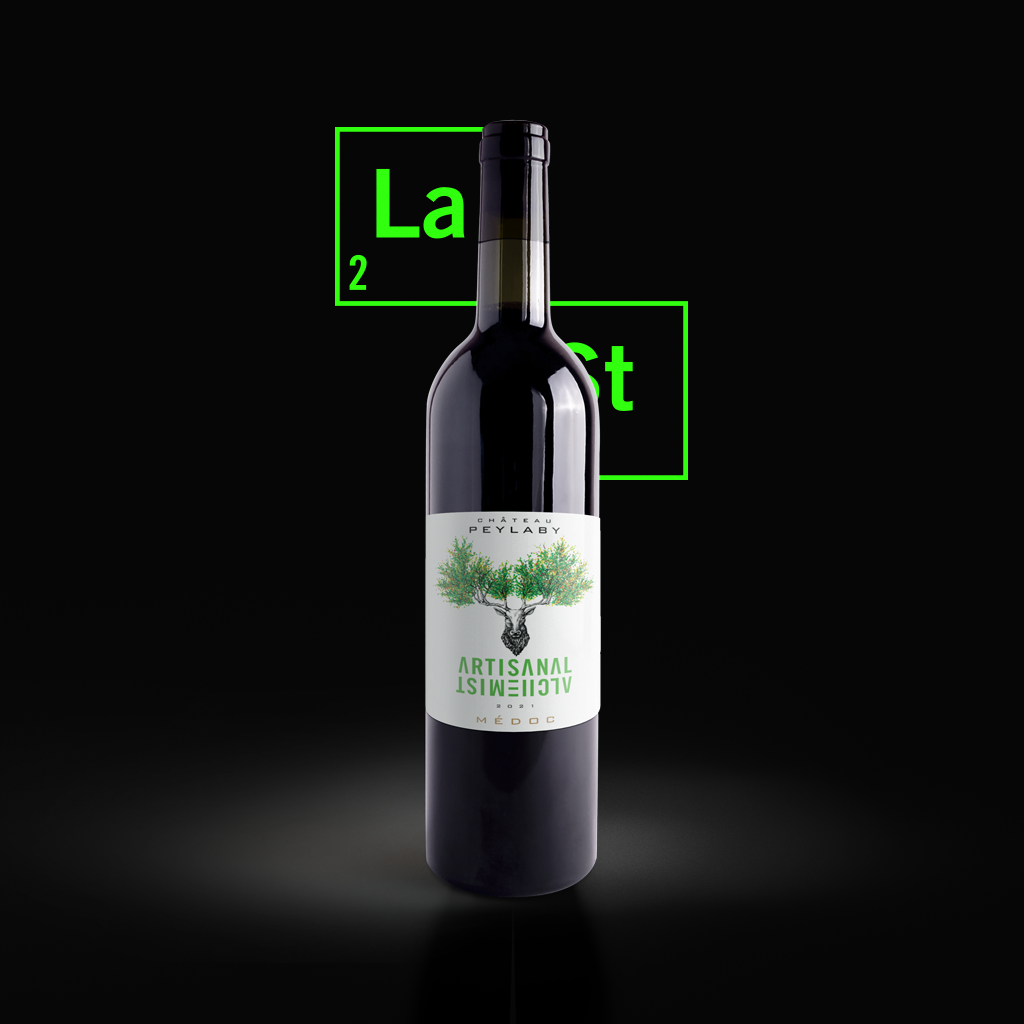 ARTISANAL ALCHEMIST CHATEAU PEYLABY 2021
A Journey of Taste from the Heart of Médoc
Dive into a unique sensory experience with the ARTISANAL ALCHEMIST CHATEAU PEYLABY 2021. A harmonious blend of traditional Cabernet Sauvignon and Merlot, this wine takes you on a journey from the lush vineyards of Saint Germain d'Esteuil straight to your wine glass.
Harvested in the enchanting autumn of October 2021, this creation is part of our prestigious Millésime 2021 – Cuvée Cerf. The fruitful blend of 60% Merlot and 40% Cabernet Sauvignon was nurtured in clay, limestone, and sandy soils across a sprawling 5-hectare vineyard, enriching the wine with diverse and intense flavors.
This bottle encapsulates the spirit of Médoc with its AOC certification and organic, biodynamic cultivation. Aged for nine months in a stainless steel tank, Chateau Peylaby 2021 opens up with irresistible aromas of candied red fruits, dovetailed with notes of indulgent dark chocolate.
On the palate, the wine reveals its character – soft and silky tannins leave a refreshing finish, making each sip a moment of absolute pleasure. Adhering to nature-friendly practices, the wine is vinified using only indigenous yeasts and a restrained quantity of sulfur.
Unravel the charm of traditional winemaking practices merged with innovative eco-friendly approaches with every bottle of the Artisanal Alchemist Chateau Peylaby 2021. Let this Médoc gem be the perfect companion to your exceptional moments.
750 mL | 12,0% Vol | €36,00 EUR/L